A great looking design can be easily created by combining various simple ways we couldn't notice before. In this tutorial we'll look at creating a cool Business Card based around some abstract imagination I used in Card Image Gallery, some development about it, I guess lol. Then play around with a few finishing touches to really bring the design to life.

Front Card:
Well.. Open a new document in Photoshop, mine is
850×992px
at
72ppi
or about
29,99x35cm
, however if you plan to use this for anything when you're done. I'd recommend building it
big
and at
300ppi
.
Fill the Layer with a solid
#464545
color. Create Two folder after that. Name each folder just like I did in image below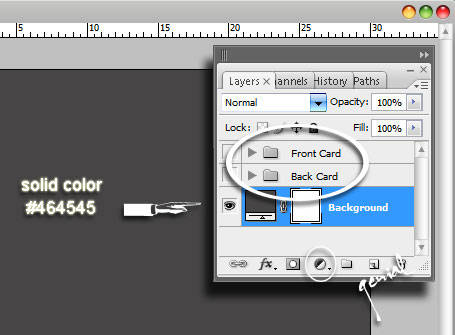 First we're gonna explore our
Front Card
. Group One (Front Card Layer) active, create a new Layer by clicking on this little icon at the bottom of your
Palette Layer
.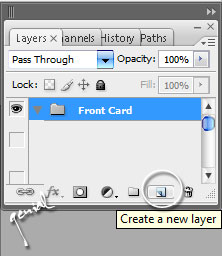 Call it
Out Line
. We're gonna create the card its self, start by selecting the
Rounded Rectangle Tool (U)
with a radius of
10px
,
Create a new
fill pixel
of exact
638px
width and
390px
height. That's our card size,
9x5,5cm
. How to get the exact size of it? Press
F8
to call up your
Info
Section. Drag from your first left corner to the right bottom corner regarding the
Info
.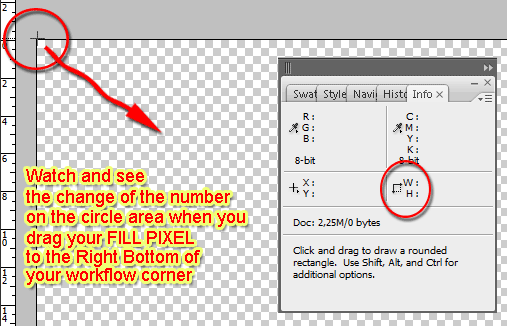 Your white card selected, press
Ctrl + A
to Select All, hit
V Key
to make your image right in the center area of your workflow.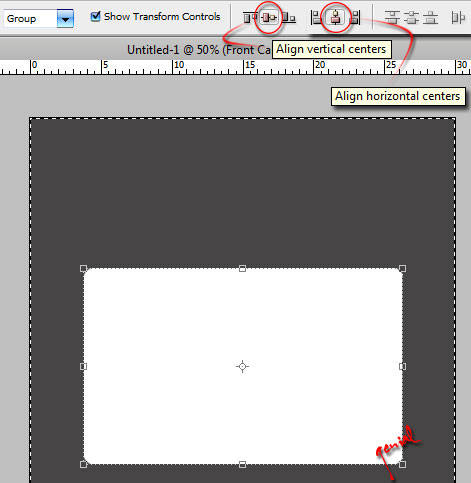 Now set the
Blending Option
for your
Outline
by applying a Drop Shadow and a little
Color Overlay
touch like the image below said;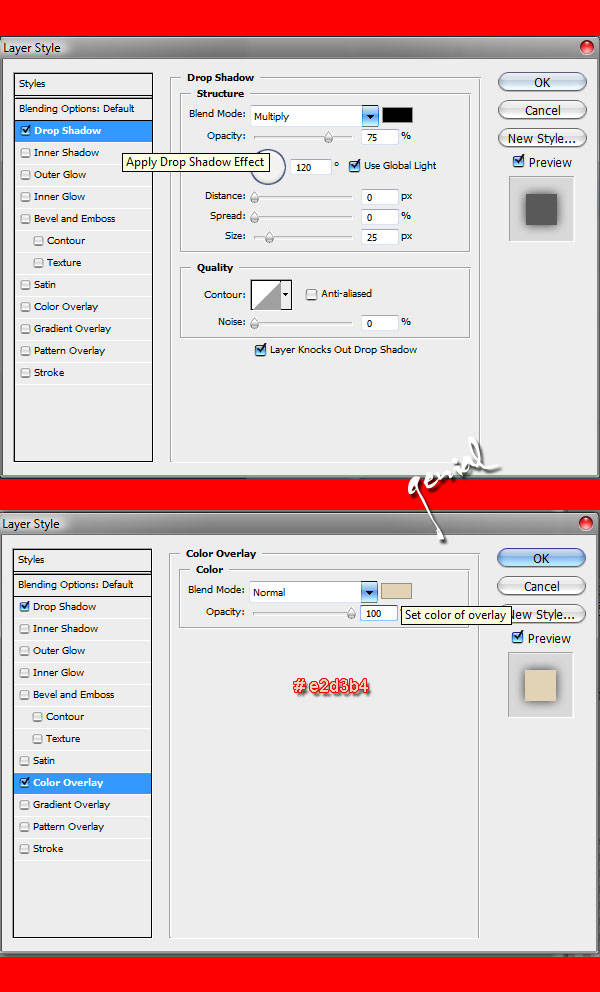 I added the letter
G
at a large size in the background with
Overlay
kind of
Blending Layer
and
32%
Opacity to create a logo type icon. Just be creative with your Front Business card, will ya'...
Create a New Layer, name it
Brighter
or something. Select your Elliptical Marquee Tool (M), make a white selection like this ;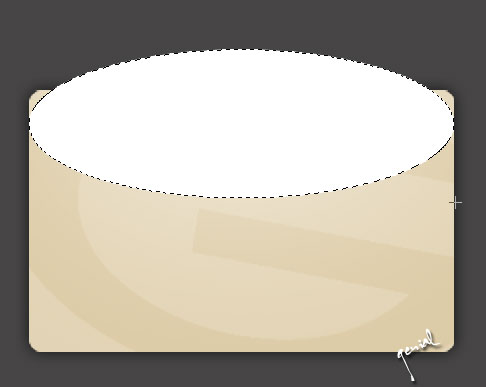 Go to Menu
Filter > Blur > Gaussian Blur
with
72px
radius ;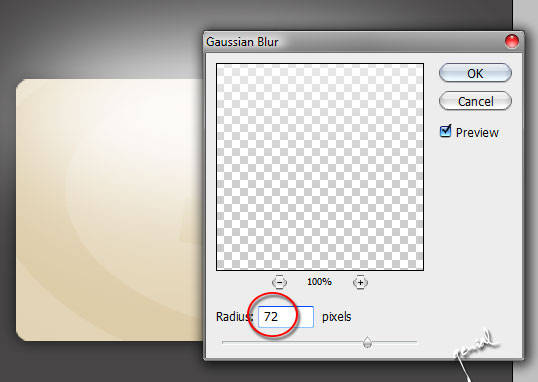 Select and activate the
Brighter
Layer and set to
Soft Light
,
Ctrl + Click
on
Outline
Layer Thumbnail to select the outline image. Inverse the selection by pressing
Shift + Ctrl + I
and still.. with the
Brighter
layer selected, delete your inverse. Click
Ctrl + D
to deselect.
Our Final Front Card (Group One) is here ;
Back Card:
This is my Final design of the Back section with its Layers screenshot. How to do that?!?! Just use your brilliant steps to do whatever you wanna do.
Hard, but works really cool. I am so sorry to choose not finish the
Back Card
section, 'coz it's trully.. hard to write it all down in tut way like this. Need massive power to do this. Some steps but once you get it down it becomes much easier and it looks good.
Me My self and I.. absofuckin'lutely believe that as long as you try your best.. there is no bad or good work.. just works of art being expressed in different ways. Gorgeous. I am genial the Owner of
FCDB PSD Holic
, I hope y'all enjoy your time at
6raphic
.
Be Cool Be Good an Be Better. Keep on the Right Track!
Other sample?
Visit our
Business Card Gallery here!
See and visit this tutorial in Indonesian Version
.