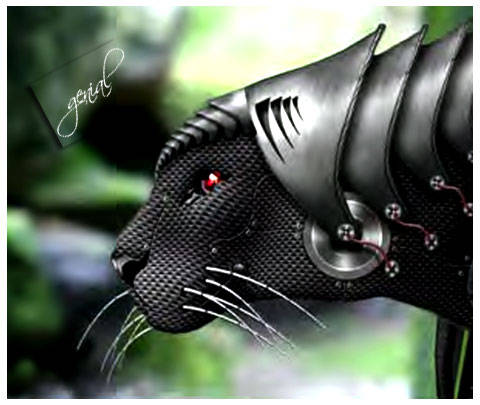 May be... you doods still remember what i've done on Creating Fiber Look to cover an object or something (diplacement map) just like the screenshot said.

I know that was too early to reveal that trick without first know about this step. Leopard Skin steps. Step to make our own tiger skin. OK... in this tut, i will show you how to create that tiger skin with Photoshop, again in easiest way to find with using Filter on Sotosop menus. But...



... I'm not gonna tell you guys this kinda tut with words, just with seeing this image... lol... sorry for others who
can't access
this awesome tut... lol... so sorry. I'm telling you, it is a
free-trial
or something... (
again after all?!!?!?
).
Slow you down... wait until 5 minutes then you allowed to click that button... OK! Lmao!
After that 5 minutes awaiting...
is this worthy at all
???
I hope... again I hope you learned new skills and techniques from
this tut
I also hope they will help you on your future projects. Like usual... (the cat cought my tongue, lol) try to experiment all the time when practicing.
Staying well organized will help you to stay focus more on the design.