Wadda...*** Nope! It's obviously not Pink Floyd section. It's just a little trick to blend your font into an object. Lets jump right in and open your bricks stone, wall, metal, or any background image you like. Today we're gonna reveal one of the most effective way to blend some text or even something/image into textured surfaces. What a day!!!


Starting with this textured image...
Go a head duplicate the
original texture
and
turn
its
Blending Mode
down
to
Color Burn
and reduce its
Opacity
to
68%
.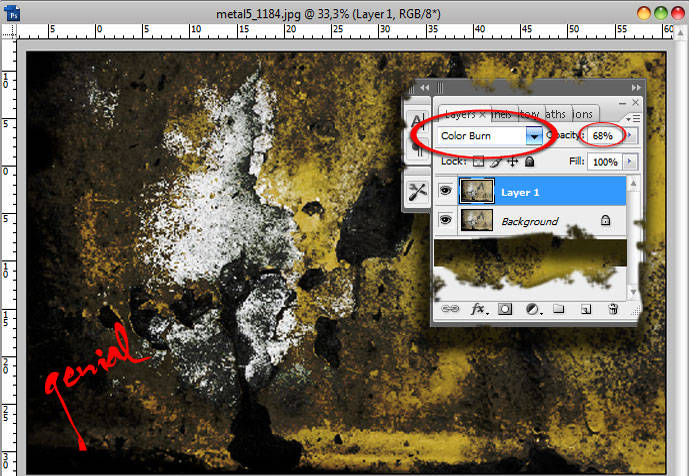 While we're at it, lets go ahead and add a new
Layer
, we're gonna type something here.. above the textured layers as I have captured below. I used
Arial Black
, color white, it's your choice guys to pick any font you like.. lmao.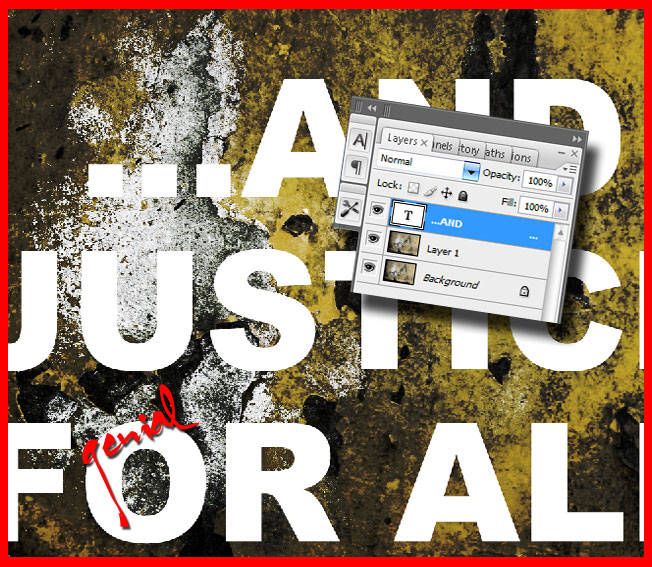 Next,
Right Click
the
Type Layer
and choose
Blending Options
by
Right + Clicking
it... Within the
Layer Styles main panel
, go to the lower left to the
Blend If
section. Do this separation thing I've done...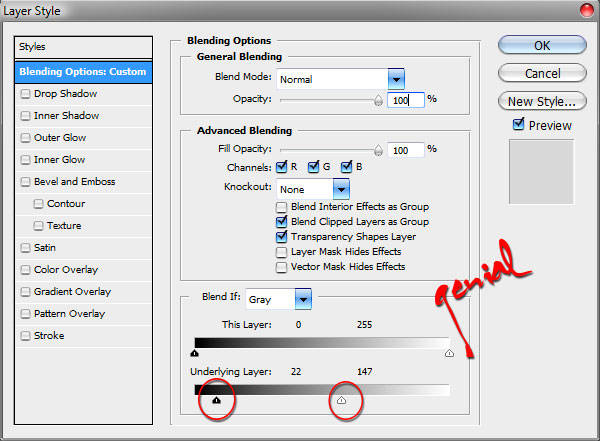 We're gonna add a lil' dimension to the font we've created. For the moment, again do that separation just like the previous step, as captured below.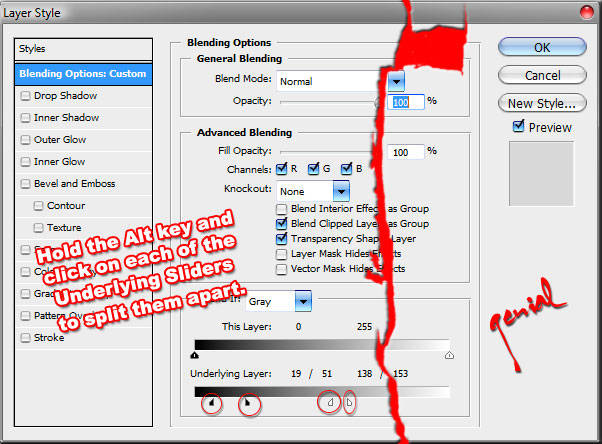 If you go it right, your
bricks
should now look like mine.. but if not, do not pass go, do not collect
$7000
, just get yourself back to
Step 4
and figure out where you went wrong! Let me tell you something, that tricky part
depends on your image size
. Explore your own then!
If you
followed the directions
carefully your image should now resemble the one you see in
final blend
. If not.. au revoir!
Read Indonesian Version Here!